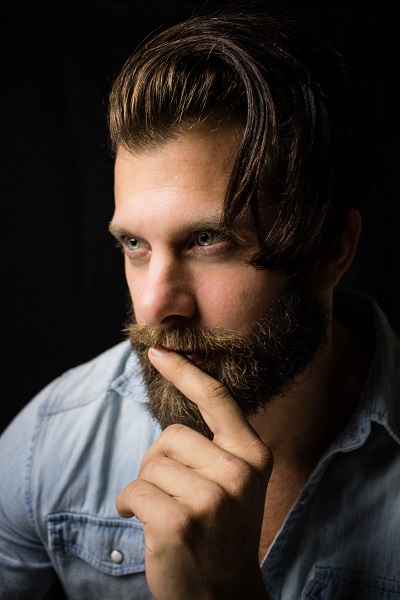 The analytic mind is an amazing place. It is complex, multi-faceted, and we can learn to harness its power to become our very best selves. Through a process of self-awareness, we are able to step back from our current thoughts, feelings, and experiences in order to observe them, manipulate information in our minds, and solve problems. The complex reasoning that occurs is the analytic mind.
So how exactly does one go about harnessing that power and what exactly is that process whereby the analytic mind can be leveraged for self-improvement?
This report outlines a step by step protocol for becoming our best selves which includes the following steps: Observing, Reflecting, Solving, Planning, Focusing, and Imagining.
Observation
Observation is an essential part of this process of self-improvement because it is deeply tied to our awareness, and awareness is needed before any change can be made. There are two primary forms of observation: our observation of others and our observation of ourselves.
First, let's delve into the value of watching others and its link to awareness.
There is science that supports the idea of observational learning. Essentially our brains actually change and adapt to our benefit when we watch other people do things. MIT associate professor of brain and cognitive sciences and member of
MIT's Picower Institute for Learning and Memory, Kay Tye states, "So much of what we learn day-to-day is through observation. The ability to learn it through observation is extremely adaptive, and gives a major advantage for survival (Trafton,2018)."
In a study alongside her MIT colleagues, Tye identified the brain circuit linked to observational learning. The discovered circuit, the ACC, relies on input from a part of the brain responsible for interpreting social cues and is separate from the brain network used to learn from firsthand experience.
In the analysis, MIT graduate student Chia-Jung Chang, showed that the ACC becomes more active in the mice (used as subjects) as they watched the experience of the other mice. That information gathered from the witnessed experience is then relayed back to the processing part of the brain and the mice then make the association between the cue and the shock (the administered test).
The results of this study added value by proving and visually demonstrating that the brain can view a situation or scenario, process and analyze what they viewed, and then form conclusions and make decisions based on that. Thus, they were able to learn simply by watching the experience of other mice (Trafton, 2018).
This can be applied to humans as well.
Via watching and observing others we can process and analyze what we view and then draw conclusions that we can apply to our lives. It is through viewing someone who is
A similar value can be drawn from self-observation. Self-observation increases self-awareness and it is self-awareness that puts us in touch with what we are thinking, feeling, doing, and imagining. It is this awareness that helps us to note the choices we have and the choices we are making.
Additionally, we are able to see how the choices we make, the feelings we feel, and the thoughts we think are either benefitting us and moving us forward, or harming us and holding us back (Hoga, 2012). It is self-observation and the self-awareness that comes with it that often prompts us to change our behaviors or surroundings for our own benefit and advancement.
Thus, observation as a whole is a vital first step in the process of tapping into the analytic mind as a means of self-improvement.
Reflection
Reflection is another vital element of self-awareness. Reflection can be considered a generic term for those intellectual and affective activities in which individuals engage to explore their experiences, in order to lead to a new understanding and appreciation (Boud, Keough, & Walker, 1985).
It gives us the opportunity to replay events in our memories, review those events, and arrive at new perspectives and possibly new decisions. Essentially, reflection is where learning takes place. It is the ability to think back, observe ourselves in action, and determine that what was done is worth replicating or determine that what was done requires adjustment.
Reflection is something we have to be intentional about practicing and implementing because we often are not consciously present enough as we navigate our lives to do this processing as we go. Failing to reflect can mean missing out on the benefits of those things we experience.
For if we fail to notice what happens we miss the chance to learn and grow as a result. As expressed by T.S. Eliot, "We [have] the experience, but miss the meaning." Our reflection will either produce models of thought and behavior that we seek to continue, or it will offer critical warnings to signal us as to what we should avoid in the future (Webb, 2019).
While there are likely countless benefits of reflection, when it comes to reflection's role in our personal journeys of self-improvement, reflection adds value by improving our understanding of information or events in context, transforms our perspectives, deepens our understanding, and even helps us to build empathy.
A key component of reflection is questioning. Asking thoughtful and thorough questions helps you gain an understanding of the situation, your emotions, your strengths, your weaknesses, and driving factors behind any decisions that were made.
Providing honest answers to these asked questions provides the information needed to help you adjust and adapt for the better (The Center for the Healing Arts & Sciences, 2019).
Questions that can be used to guide periods of reflection can include, but are not limited to (Webb, 2019):
What happened?
What did I experience?
How did I feel?
How did I respond?
What did I do well?
What could I have done better?
What did I learn from this experience?
How might I address this situation if it occurred again in the future?
How can I use what I learned from this situation to improve/grow?
By engaging in reflection via asking these questions and others like it, you take a significant second step towards self-improvement and development.
Solve
The next step in this multifaceted process is that of problem solving. This involves our ability to take immediate issues and problems and either find solutions at best or find understanding at the very least.
Problem solving is a method that involves the following steps: defining a problem; determining the cause of the problem; identifying, prioritizing and selecting alternatives for the solution, and then implementing that solution (American Society for Quality, 2020). Each step of this method is defined by key aspects.
Define & Determine the Cause of the Problem
Adequately defining a problem is characterized by differentiating fact from opinion, identifying underlying causes, consulting all parties or sources for information, establishing the specific process/area where the problem lies, and clearly and specifically stating the problem (American Society for Quality, 2020).
Generate Alternative Solutions
Generating alternative solutions is characterized by specifying short and long-term goals, specifying alternatives that align with outlined goals, identifying reasonable alternatives that actually have the potential to solve the problem, and thoroughly brainstorming other ideas (American Society for Quality, 2020).
Evaluate & Select an Alternative
Evaluating and selecting an alternative is characterized by a thorough analysis of all alternatives as compared to the target standard, evaluation of alternatives without bias, evaluation of alternatives relative to established goals, analysis of proven and possible outcomes, and a clearly stated explanation for the selected alternative(American Society for Quality, 2020).
Implement a Solution
Implementation of a solution is typically characterized by practically rolling out the selected solution. Sometimes this requires "selling" the solution to others to gain buy-in or support while subsequently minimizing potential resistance. In some instances, implementation requires
This measure also requires feedback channels to allow for continual monitoring and testing of actual events against projected outcomes (American Society for Quality, 2020).
By carefully working through each of these phases within the 'solve' step of the self-improvement process, one can properly address and resolve an issue in a timely manner. Additionally, the resolution and process of coming to that resolution will provide critical information that will allow for learning and growth.
Plan
Planning is the next phase in the process of using the analytic mind for self-improvement. Planning allows us to use forward thinking as a means of looking into the future for the purpose of creating backup plans.
Planning is a responsible and necessary part of self-improvement because the fact is that there are times where our best laid out solutions fail to solve the identified problem.
A lack of planning in these scenarios equates to a complete breakdown. However, having a backup plan on hand is a means of anticipating unexpected problems which will help to alleviate stress in the instance that a problem arises because you will be prepared to handle it.
Contingency plans should not be viewed as second-rate plans, but they should be designed to be just as formidable as the first course of action. A solid contingency plan should also be strategic and intentional.
This means that risks identified during the risk/reward assessment phase should be those items that a contingency plan accounts for.
The plan should also address the following questions (Wrike, 2019):
When will the plan be executed?
What needs to happen for the plan to be put in motion?
How will the plan be executed?
Ultimately, planning is about preparation. It's about considering what might happen or what could happen (without veering into an unhealthy obsession over 'what if' scenarios) and ensuring there are secondary measures in place to cope should a breakdown of the first option occur.
Focus
The element of significance is that of focus. Focus is about our ability to sustain attention on items and/or matters of significance. It is about whether or not we can avoid the kinds of distractions that will hurt our efforts to grow and mature. Focus requires us to concentrate on and analyze relevant information in a critical and effective manner.
The focus factor is so significant because it is the portal to all thinking. Our perception, memory, learning, reasoning, problem-solving, and decision-making abilities are all heavily linked to how well we can attend to pertinent information and block out irrelevant information (Taylor, 2014).
A key part of maintaining focus is learning to recognize and block out mental noise. Mental noise can be defined as the background thoughts in our minds. What classifies those thoughts as 'noise' is that they are constant, ever-present and typically fall within four primary categories: hypothetical noise, distracting noise, unusable noise, and untimely noise (Achor, 2019).
Research suggests that mental noise has a direct negative impact on focus. Research linked to the mental noise theory indicates that when there is a high presence of mental noise the ability to process information effectively and efficiently is severely impacted.
Similar to atmospheric static and its impacts on radio communications, it was seen that the processing of information was affected by as much as 80% when mental noise was present. Not only that, but research findings show that the mental noise leads to emotional arousal and mental agitation which can create strong feelings of anxiety, worry, fear, hostility, panic, and outrage.
The presence of these emotions, in turn, made it extremely difficult for individuals to engage in rational discourse (Hooda, 2015).
Fundamentally, focus is necessary for all the previous measures to take place. Without focus there is no way to attend to relevant information long enough to make critical observations. Without focus, the analysis required to reflect would not be possible. Without focus, it would be impossible to sort through the data and information in order to come to a reasonable solution for an issue.
And, without focus, the ability to forecast and think ahead in order to plan for the future just simply would not take place (Taylor, 2014). The fallout from a lack of focus would be a lack of effectiveness, a decrease in efficiency, and an inability to obtain optimal levels of productivity, if any productivity at all.
Distraction would lead to poor analysis of information and data, which would lead to flawed logic and faulty decision making. Thus, focus proves to be a cornerstone of this process.
Imagine
The piece of this puzzle is imagination. Our imaginations give us the ability to visualize possible outcomes and see how certain scenarios may play out. This is a key part of the 'solving' and 'planning' steps of this process.
Once a list of potential solutions to a given problem has been generated it's the ability to imagine how each of those solutions will play out that aids in making sound decisions.
Once a solution has been selected, it's the ability to imagine problems that may arise and the impact they might have on the situation/others that helps you to generate a contingency plan as a means of being prepared.
Imagination is linked to creativity and innovation. It takes imagination to view problems from new perspectives.
It takes imagination to visualize and conceptualize how various solutions to a problem would work. Imagination helps leaders envision the big picture and develop strategy.
It gives individuals the ability to visualize how a process will work from beginning to end. Imagination also allows people to put themselves in other's shoes as customers, colleagues, or peers in order to better understand them and their needs and thus serve them or work with them better (Baumgartner,2004).
Research suggests that the imagination is so powerful it can actually alter our perceptions and thus our sense of reality. A study from the Department of Psychology and Neuroscience at CU Boulder demonstrated this theory. For the study, 68 healthy participants were trained to associate a sound with an uncomfortable, but not painful, electric shock.
Then, they were divided into three groups and either exposed to the same threatening sound, asked to "play the sound in their head," or asked to imagine pleasant bird and rain sounds — all without experiencing further shocks. The researchers then measured brain activity using functional magnetic resonance imaging (fMRI). Sensors on the skin measured how the body responded (University of Colorado at Boulder, 2018).
The results showed that imagining a threat can actually alter the way it is represented in the brain. In the groups that imagined and heard the threatening sounds, brain activity was remarkably similar, with the auditory cortex (which processes sound), the nucleus acumens (which processes fear) and the ventromedial prefrontal cortex (associated with risk and aversion) all lighting up.
After repeated exposure without the accompanying shock, the subjects in both the real and imagined threat groups experienced what is known as "extinction," where the formerly fear-inducing stimulus no longer ignited a fear response. Essentially, the brain had unlearned to be afraid (University of Colorado at Boulder, 2018).
It is our minds' ability to "see" things that it cannot actually see that is one of its greatest assets. It allows us to go beyond the here and now and think about what might be and what is to come.
Our minds are incredibly valuable and when we utilize them to their full potential, we can unlock a powerful resource. By tapping into our mind's innate strengths and basic capabilities we unlock a treasure trove of possibilities, whereby our ability to learn, develop, and improve is essentially limitless so long as we continually implement these principles in our regular lives.
References
Achor, S. (2016, May 23). SUCCESS MAGAZINE: 4 Types of Mental Noise You Should Ignore. Retrieved from https://goodthinkinc.com/success-magazine-4-types-of-mental-noise-you-should-ignore/
American Society for Quality. (2020). What is Problem Solving? Retrieved from https://asq.org/quality-resources/problem-solving
Baumgartner, J. (2004, November 23). Imagination: The Number One Tool for Innovation and Creativity. Retrieved from https://innovationmanagement.se/imtool-articles/imagination-the-number-one-tool-for-innovation-and-creativity/
Hogan, E. (2012, January 31). The Second Essential Life Skill: Self-Observe. Retrieved from https://spiritualityhealth.com/blogs/real-love-with-eve/2012/01/31/eve-hogan-second-essential-life-skill-self-observe
Hooda, M. (2015). An Impact of Mental Noise on Sports Performance. Retrieved from http://www.allresearchjournal.com/archives/2015/vol1issue10/PartO/S1.pdf
The Center for the Healing Arts & Sciences. (2019, September 11). The Importance of Self Reflection. Retrieved from https://www.thecenterforhas.com/the-importance-of-self-reflection/
Trafton, A. (2018, May 3). Brain circuit helps us learn by watching others. Retrieved from https://news.mit.edu/2018/brain-circuit-observational-learning-0503
University of Colorado at Boulder. (2018, December 10). Your brain on imagination: It's a lot like reality, study shows. Retrieved from https://www.sciencedaily.com/releases/2018/12/181210144943.htm
Webb, K. (2019, November 21). How To Improve With Self-Reflection. Retrieved from https://keithwebb.com/how-to-improve-with-self-reflection/
Wrike. (2019). What is Contingency Plan in Project Management? Retrieved from https://www.wrike.com/project-management-guide/faq/what-is-contingency-plan-in-project-management/
Yocco, V. (2018, January 5). Dwelling On The Past: The Importance Of Self Reflection (Part 2) — Smashing Magazine. Retrieved from https://www.smashingmagazine.com/2018/01/importance-self-reflection-part-2/